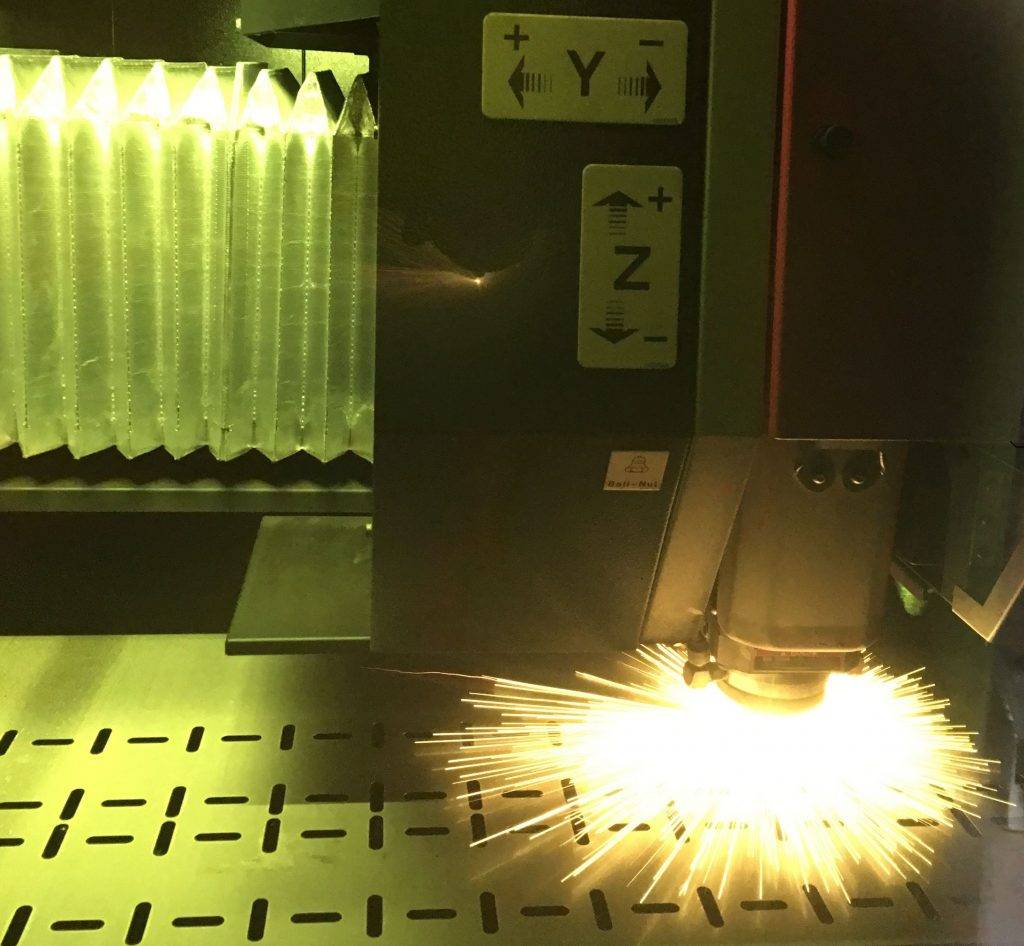 Laser cutting has caused a large shift in the manufacturing landscape in the major Canadian city of Toronto and across the globe. There has been increasing demand for laser cutting in many sectors, including the aerospace, medical, jewellery, and metalworking industries. With advancements in laser metal cutting, you can benefit from the reliability, quality, and better precision of this production method.
Going Local
In these difficult times, it is harder than ever to import products from overseas. There are additional restrictions set in place because of the COVID-19 pandemic. Plus, some facilities are slowing down their production. That is why more companies are choosing local laser cutting metal services. Another benefit for companies choosing local service providers instead of outsourcing to another country is that it opens up or protects jobs for the local community.
Faster Production in Less Time
When you don't go local, it can take longer, and you may not save as much money as you think. You have to wait for a product to arrive at your facility before you can move on to the next phase of your production process. But with local metal cutting, you can get the product to your facility sooner, saving you money in the long run.
Whether you need nickel, tungsten, steel, or another metal cut, laser cutting is ideal as it can be used on a wide range of metals. That benefits an array of different industries. It is hard to find one that does not need lasers for metal cutting.
What Industries Rely on Laser Cut Metal?
Another reason that the demand for laser metal cutting is on the rise is that so many industries can use it. For example, the aerospace industry relies on laser cutting for maintenance and safety reasons. There is a higher demand for economical and scalable solutions. Laser cutting works well at bringing down the required time and materials for projects. Manufacturers are achieving cost and time savings while meeting safety standards.
In the jewellery industry, companies use laser cutting to create the small parts they need. Laser cutting is more cost-effective and provides more consistent quality. It can precisely cut material that is extremely tiny. This works perfectly for jewellery makers.
Choose a Trusted Provider
Here at Weldflow Metal Products, we leverage more than 40 years of laser metal cutting experience working with different types of clients in Toronto and the rest of Canada. We are happy to take on your laser cutting metal project, no matter how complicated or simple it is. By continually investing in the top-quality laser cutting techniques, we can accomplish this for you.
Feel free to reach out to us today to learn more about our services in the Toronto area if you ever find that you need laser cutting. We can give your company a competitive edge, no matter what your industry is.