At Weldflow Metal Products, we are committed to constantly evolving to serve you better. That's why we are excited to introduce our latest acquisition, the Press Brake HG8025 M15, a powerful addition to our production line that is set to transform our sheet metal services.
Elevating Precision with the Press Brake HG8025 M15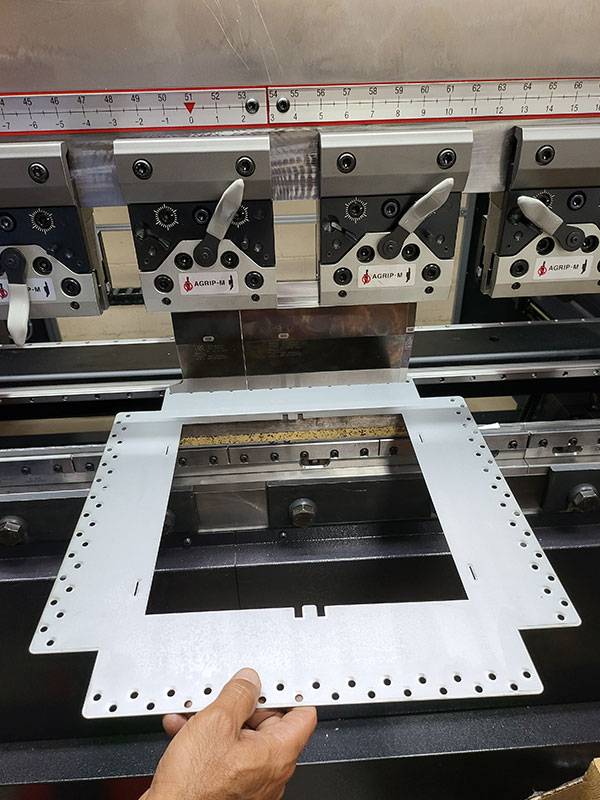 The HG8025 M15 is not just a machine. It is a testament to AMADA's commitment to superior precision and performance. It stands out with its eco-friendly, electric/hydraulic, down-acting system, renowned for delivering exceptional accuracy. Boasting a hybrid drive system that minimizes energy consumption and hydraulic fluid usage, this machine champions sustainability. Plus, its advanced ram precision promises repeatability within remarkable tolerances.
But, how does this advanced machinery enhance our services, and why should this matter to you?
The HG8025 M15 Advantage: Services That Meet and Exceed Expectations
Enhanced Precision: With the HG8025 M15, we can offer a greater degree of accuracy in our custom sheet metal laser cutting services. This ensures your project meets the precise specifications you require.
Sustainable Production: Our new machine is eco-friendly, using less energy and hydraulic fluid than conventional systems. When you choose Weldflow Metal, you're not only investing in precision, but also sustainable production processes.
Improved Efficiency: The HG8025 M15 allows us to streamline our operations, minimizing time spent on changeovers and setups. What does this mean for you? Faster service, timely project completion, and overall, a smooth, efficient experience.
Why Choose Weldflow Metal's Product Services?
We don't just offer sheet metal services; we provide solutions that are tailored to your unique needs. Our diverse range of press brakes, offer a variety of configurations, enabling us to handle projects of any scale and complexity.
Our numerically controlled back gauges, along with the 5-axis movement capability of some of our press brakes, allow us to perform tasks with utmost precision and efficiency. These technological advantages translate into high-quality, timely services for you.
Experience Unmatched Sheet Metal Services with Weldflow Metal Products
The Press Brake HG8025 M15 is more than a new machine—it's a game changer. By integrating this advanced equipment into our production line, we are poised to deliver unparalleled custom sheet metal laser cutting services. We invite you to experience the Weldflow Metal difference. Reach out to us today to begin your project, and together, let's shape a successful future.