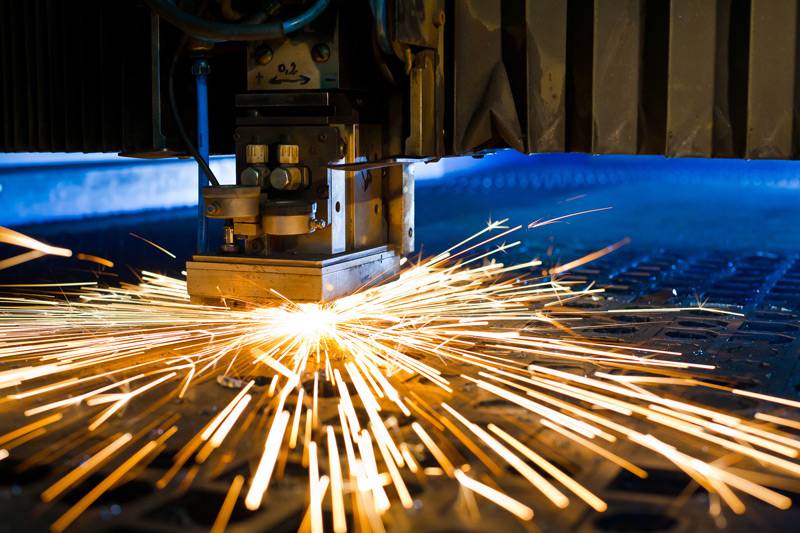 When you are working with a fiber laser cutter for sheet metal fabrication, you will need to carefully assess your current fabrication process. You will use a tool that can cut as much as two to four times more parts in each unit of time. That means that there will be effects on your supporting systems. When you understand this dynamic, you can better eliminate bottlenecks in the fiber laser cutting process.
How Small Companies Can Benefit
If you are a small company, you might have only one set of staff for your front office or to run your facility. This makes it even more critical to automate as many steel laser cutting processes as possible. That is especially true when your fiber laser works on several shifts.
When you automate the front-end process, you will be performing a critical step for keeping your operation consistent. This is especially true when it comes to scheduling, inventory, order entry, programming, and engineering. You will have more resources to use in these areas.
Automating Your Process
One of the benefits of using a laser cutting automation is that it is highly productive. However, it never compromises on the quality of your products. It can save your company money because it is machines higher then 2KW cutting power are best suited, while most usually require at least 4kW.
The Fiber laser cutting machines that companies use flexibility on the type of material you can use. However, the right equipment can work with many types of metals in sheet metal manufacturing automation. These include everything from stainless steel to brass to aluminum. You can also choose from copper, satin coat, and galvanized metals.
An automated machine can also give you specialized features. For example, you may have a piece that requires artwork or other etchings on the pieces. The right machine can easily give you this service. When you have an automated system in place, you will get more consistent results that shows how automation enhance laser cutting operations. That way, the laser will always be in use instead of having idle times. That maximizes your productivity.
Choose the Best Steel Laser Cutting Company
There are many benefits of automating the metal cutting process. The main benefit is that it can save your company both time and money. If you are a smaller business, then saving time is especially important. That way, your valuable staff can do other important tasks related to running your facility.
If you have an interest in automating your fiber cutting process, then turn to Weldflow Metal Products. Our company has over four decades of experience, allowing us to easily create quality prototypes or finished products. For more information on how we can help you automate your process, please contact us today.