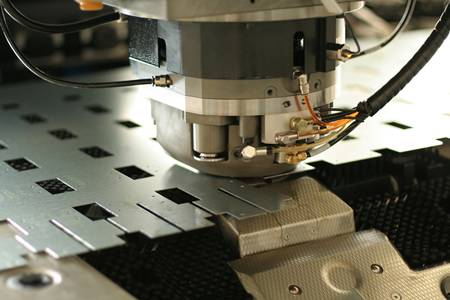 If you need a metal part or component fabricated but have never used this type of service before, the information provided will help. Before anything, it is important for you to gain insight into what sheet metal fabrication is and the processes involved. With that knowledge, you will have an easier time selecting the right fabricator or supplier.
The fabrication of sheet metal consists of multiple processes whereby a professional uses machinery and techniques to transform metal into a prototype or finished product. Thanks to today's advanced technology, sheet metal fabrication tools produce incredibly precise results to tight tolerances. Because of that, multiple industries, such as construction, automotive, medical, light, HVAC and aerospace, depend on fabricated products.
Regarding the process of fabricating metal parts and components, the steps are performed using cutting-edge sheet metal fabrication techniques. Following are some of the most critical processes involved.
* Cutting – Professional fabricators use different cutting methods, including laser, plasma torch, and water jet.
* Shearing – This process creates an extended cut on metal.
* Folding – For many fabricated products, creating bends is essential. Therefore, experts use a method of folding, often with a brake press. This machine has a set of dies that pinch the metal workpiece, thereby forming a crease.
* Punching – To produce a scissor-like effect, punching involves a die and the act of punching to create a hole. As an example, fabricators use this process to make holes in sheet metal for added fasteners.
* Welding – Another one of the sheet metal fabrication techniques used is welding, which consists of joining two pieces of metal together. There are various types of welding techniques used namely Tig, Mig & Spot depending on the part requirements.
* Hardware Insertion – Fabricators use various machines and techniques for hardware insertion to handle high volume hardware intensive parts with efficiency and speed.
For outstanding fabricated sheet metal, you will never go wrong in choosing Weldflow Metal Products. We offer more than four decades of experience and unparalleled expertise that results in exceptional products. We understand just how critical it is to have superior prototypes and finished products. For that reason, our entire team works hard to satisfy every customer. Give us a call or visit us online. We would love the opportunity to assist with your project.