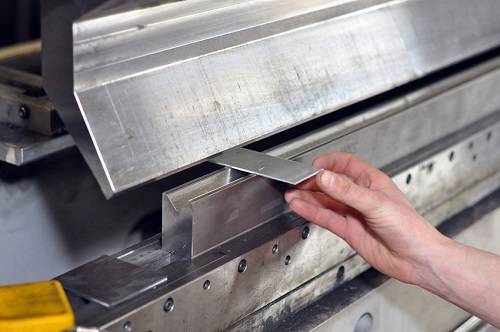 For sheet metal fabrication in Toronto, one company stands out as being the best. Weldflow Metal Products achieved this good standing over the past 42 years by utilizing innovative techniques that produce outstanding results. A perfect example of this is our new Fiber Laser Cutting system. The Amada ENSIS 3015 AJ system complements our other capabilities while introducing new and improved engineering design ideas.
Welflow's reputation also comes from the fact that we have excellent quality control measures in place from the beginning to the end of every project. To ensure a superior sheet metal fabrication process, Weldflow maintains high standards. However, we also stay compliant with standards established, followed, and enforced by the industry. In fact, for fabricated prototypes, as well as finished parts and components, we often surpass expectations due to our quality control checks of techniques and sheet metal fabrication tools.
Weldflow is recognized and respected as a world leader in Contract Manufacturing. Through that process and outsourcing certain sheet metal parts and components, we streamline processes and extend in-house capabilities. Overall, this puts another layer of quality assurance in play, which greatly benefits our customers.
Weldflow Metal Products has a highly skilled and dedicated team of design and engineering experts. Thanks to the services of these professionals and the use of ERP software for each sheet metal fabrication process, we maintain our customers' most current blueprint or drawing, which is repeated multiple times every year with incredible precision. That precision is made possible because of the strict quality control checks in place.
Excellent workmanship, extensive customization abilities, superior customer service, cutting-edge materials, and the best machinery available are additional reasons why Weldflow ranks as a trusted and quality manufacturing company. There are even strict quality control guidelines for all of the equipment used, including turret punch presses, mechanical shear with a numerically controlled programmable back gauge, and others.
Even our facility plays a major role in overall quality. Weldflow's precision sheet metal facility is modernized and fully managed to accommodate the ever-changing needs within the sheet metal fabrication industry. With everything combined, it is easy to see why our company has a reputation for excellence in fabricating precise metal parts and components for multiple industries.
The team of experts at Weldflow Metal Products achieves customer satisfaction through dedication, professionalism, experience, expertise, and quality. For more information on our company and capabilities, please call us or visit our website.