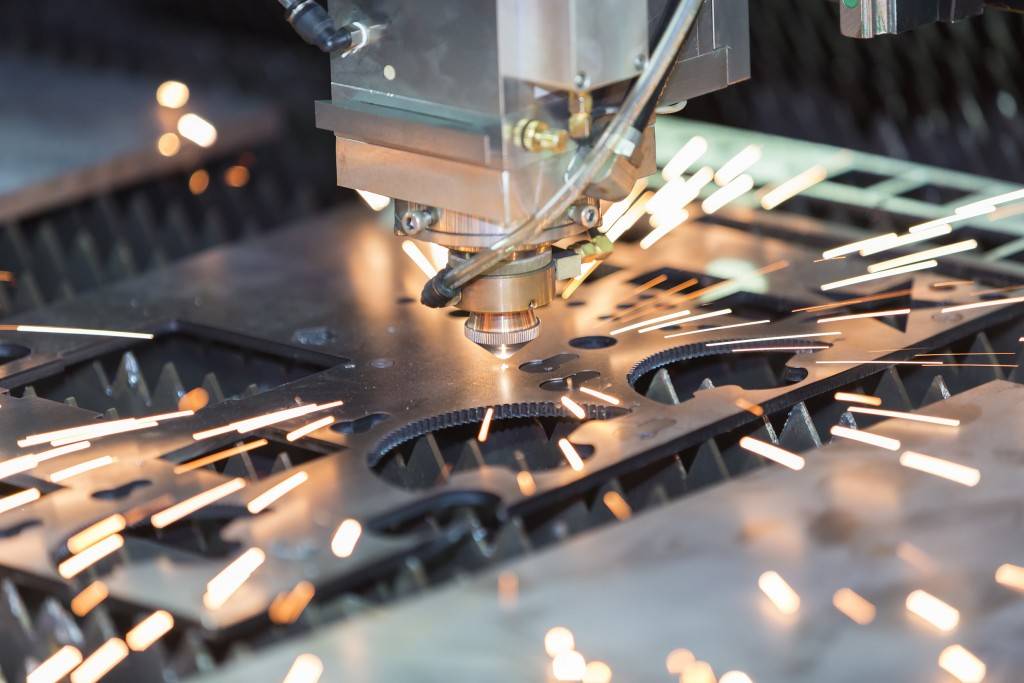 As one of the most in demand and fastest-growing fabrication segments, laser cutting capabilities continue to advance. The top fabricators in Toronto remain vigilant when change occurs. This allows these fabrication companies to not only to stay on top of market change and shift but also deliver superior quality to their customers.
When it comes to laser metal cutting, the projected growth in 2018 looks promising. According to the projected GDP, this market should see a 2.5 percent growth this year. At the same time, capital spending should jump by 4.7 percent. Experts now expect what was a $16 billion industry in 2015 to reach $24 billion by the end of 2024. Although multiple industries depend on laser metal cutting, agriculture, defense, and aerospace account for most of the growth.
Although there are many others, the following trends represent those most prominent for 2018. If not yet adopted, these are things that the best laser cutting companies take seriously. Again, the goal is to always provide customers with quality at a competitive price.
Automation – Today, automation is everywhere you look. Robotic technologies, data-rich systems, and the Internet of Things are driving forces even for metal fabricating companies. With more advanced automated resources, fabricators can refine customization and provide enhanced customer support.
3-D Printing – In several ways, 3-D printing is the future for the world of metal fabrication. As a fast-evolving technology, it too helps improve customization and efficiency. This technology also reduces waste, which is important considering the number of businesses that now prefer to work with environmentally sustainable manufacturers and suppliers.
Raw Materials – There is yet another trend that directly affects the cost of laser metal cutting. In response to the tariffs imposed by U.S. President Donald Trump, the price of raw materials will likely increase. Fortunately, the best laser cutting company in Toronto has already put a plan in action to ensure that customers will still receive a high-quality product without a significant price hike. Even with the rising cost of metal, a reputable company never skimps and strives to keep its costs competitive.
Labor Supply – As the need for quality laser cutting and other fabrication services continues to increase, some experts anticipate a shortage of skilled labor. While some companies could face challenges down the road, the most trusted laser cutting company in Toronto understands what it needs to do to keep up with its customer demand for superior-quality products.
Never Settle
At Weldflow Metal Products, we take trends seriously. Our number 1 goal is to continue providing our customers with precision fabricated parts and components at affordable prices. We promise to do everything humanly possible to meet, if not exceed, your expectations. For help with your project, we invite you to visit our website or call to speak directly with a company representative. Our staff looks forward to serving you as a valued customer.