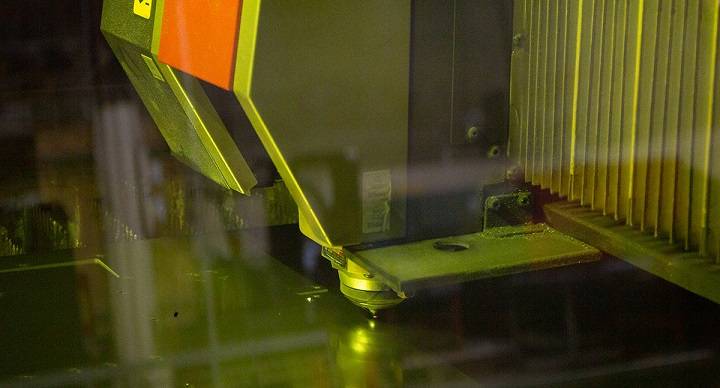 If you need to have some metal cut quickly, then laser cutting is a great option for you. The right company will use steel laser cutting to get the job done on time. There are several reasons why laser cutting is so efficient.
High-Power Machines
Cutting metal efficiently requires using high-power machines. That way, a company can easily get through a range of thicknesses. The best laser cutting companies will also have machinery that does not make a lot of burring, or rough edges, on the piece.
Cutting very thick pieces does require quite a bit of effort. The operator will ensure that they properly align the piece first. Then, they might use different sizes of nozzles, depending on the size of the metal they are cutting. They might use oxygen or nitrogen to help with the job. The speed is also critical. If that does not get set correctly, there might be dross left over.
For example, if the head moves too fast, then the metal might not completely blow out. That might result in more dross near the bottom of the cut. On the other hand, a head that does not move fast enough might cause extra melted metal at the cut's bottom. That also results in more dross. Of course, a fabricator also has to use the right nozzle and focal length for the job.
Using Fiber Laser Cutting to Ensure Accuracy
There are a lot of advantages to choosing to use fiber laser cutting. It can result in a better finish. Plus, the tools can help with either thin or thick material. The nozzle can change automatically without requiring a change in setup. There is a bank of nozzles, and the laser cut can easily direct the selection of them.
Fiber sheet metal laser cutting machines are very accurate & productive. At the same time, they will not reduce the quality of the final piece. You might save money on your laser cutting services since the machines are very energy-efficient. This type of machine can easily move over thicker metal pieces.
It also has special features, which means you can easily get art or lettering on your pieces. You can also choose from a wide range of materials to have cut. Sometimes, cutting machines have some limits on what they can do. But you can have brass, aluminum, or other pieces cut to the right size.
Choose the Best Sheet Metal Laser Cutting Company
When it comes to steel laser cutting, you need the right company to get the job done. Luckily, Weldflow Metal Products can help you get where you need to be. Contact us today if you want to learn more about our services.