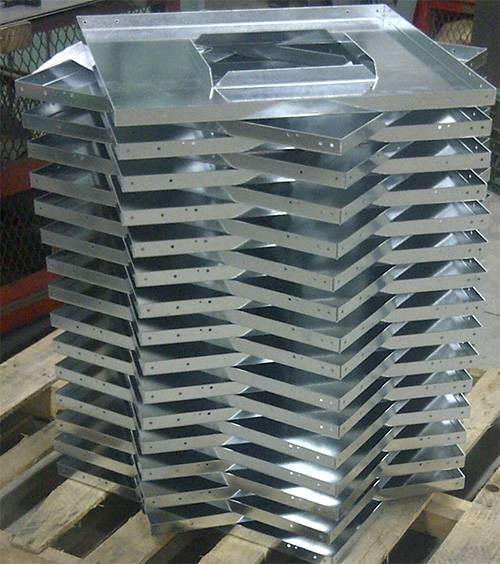 Contract manufacturing industries work closely with fabricators for the design and development of finished products. You can think of a contract manufacturing organization as one that handles outsourced projects. Available to multiple industries, this unique service help reduce cost and speed up the production process.
As an example, if you use parts and components as part of your manufacturing process or in the products sold to customers, but your company does not have workers with expertise or the correct machinery for the job, you could turn to one of the best contract manufacturing companies in Canada. With that, commission specific work that benefits your business and the consumers you serve.
Keep in mind that along with incredible opportunities, a contract manufacturing organization faces challenges. Below are four in particular. Learning about these challenges will help you select the right company when needing a superior-quality finished product.
Quality – When turning over the fabrication of parts or components to a company that offers contract manufacturing, you no longer have full control over quality. The best manufacturers know the importance of having a quality control check in place, especially for the food and beverage, medical, and pharmaceutical industries. As a result, they manufacture excellent products that meet the customer's demands. In this case, an expert oversees every step of the fabrication process to ensure it meets strict company policies and compliance laws and regulations.
Intellectual Property – Unfortunately, fraudulent businesses exist with the goal of stealing information from competitors. The challenge for the manufacturer is protecting the customer's intellectual property, regardless of the industry. The most trusted contract manufacturing companies in Canada take every measure to protect proprietary information by implementing a superior security system.
New Product Information – Another challenge that a contract manufacturing organization must address is not having a plan in place regarding the specifications and expectations of a new product. When looking at different manufacturers, all industries need to select one with an excellent reputation for offering design assistance along with stellar fabrication services. That way, there is no risk of miscommunication that could lead to increased cost, delayed production, or last-minute design changes.
Production Levels – Because the demand for contract manufacturing services continues to rise, some manufacturers struggle to keep up. For that reason, you want to identify a manufacturing company with the right capabilities, thereby ensuring the fabricator completes your project on schedule.
Surpassing Expectations
Although challenges go along with the fabrication process, we have the correct systems in place that guarantee your satisfaction with the finished product. At Weldflow Metal Products, we understand the importance of producing outstanding parts and components, protecting your intellectual property, having the correct specifications, and delivering your order on time. For a positive experience, please contact one of our company representatives today.