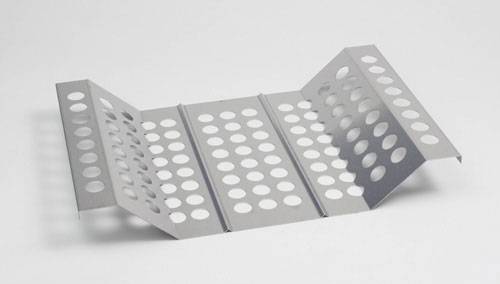 Every day, you probably pass by a variety of stainless steel fabricated products without even realizing it. These metal fabricated products are built through a process of cutting and/or bending. Although fabrication is done using a variety of materials, stainless steel is often the preferred choice because it is highly resistant to rust, corrosion, and stains. For example, custom enclosures made from some other material would deteriorate prematurely, thereby increasing cost.
If you need stainless steel fabricated products, but you prefer something a little stronger, stainless steel combined with a greater amount of chromium as opposed to carbon steel is an excellent solution. In this case, fabricated parts, components, and enclosures will not rust when exposed to water or oxygen, providing more years of service. Regardless of the type of stainless steel enclosure you need, you should choose a reputable company with a long history of success to handle the fabrication.
Key Benefits of Stainless Steel Fabrication of Enclosures
Several benefits go hand-in-hand with using stainless steel for the fabrication of enclosures, as well as custom enclosures, components, and HVAC and elevator products. This particular type of metal consists primary of nickel, iron ore, silicon, and chromium. When heated for a period of 12 hours, the combined materials can be cast to the desired shape. After shaping, the material is heat-treated, followed by being cleaned and polished by the mill after converting in sheet metal form.
Although stainless steel fabricated products are made to provide years of service, this material can also be recycled. In today's world, recycling has become a top priority for many individuals and businesses, so this is a big deal. Unlike wood, which rots, and plastic, which cracks, stainless steel remains strong even when exposed to harsh conditions.
Construction using this material from 60, 70, and 80 years ago still stands strong, which is why modern-day stainless steel fabricated products are common. Also, they are used to enhance corrosion resistance in environment sensitive areas such as pharmaceuticals, food processing and similar high bacteria risk areas and minimizing cross contamination.